elic·it
verb \i-ˈli-sət\ to draw forth or bring out (something latent or potential)
I like language. Both the spoken variety and the coding kind. I develop user-friendly, client-updateable websites that rock.
I'm as comfortable with WordPress as I am with building custom content management areas to suit your needs, even if your website is Flash. I'll convert some or all of your static site to a dynamic one, or take your design and build out both the front- and backend in standards-compliant XHTML. It's SEO-friendly, too!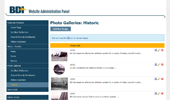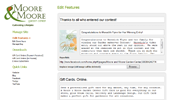 Custom web admin areas for full- and partial-Flash websites designed and maintained by CLM Design.